InXpensive Living
Just need some one to talk to?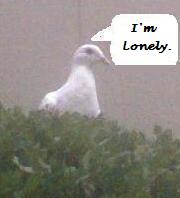 THIS SITE WILL NO LONGER BE UPDATED,
WE HAVE A NEW WEBSITE CALLED
HELPING AMERICANS FIND HELP
Please Click here to go there.



Talking Sometimes just makes you feel better.
These are links to places to talk or make friends.


7 Day Free Trial with Chemistry.com
www.myspace.com
here is my "myspace"
My Blog at Aidpage
Forums and Blogs
People Helping People @ Aidpage

BestSelf-Help.com Blog

Prayer is the first step

Self Help forums & blogs

WebMD All Boards

Back Pain: Support Group

IBS sufferers

Mental Health Support Forum

Go to Links Page


Email: patrickadcock@netzero.com